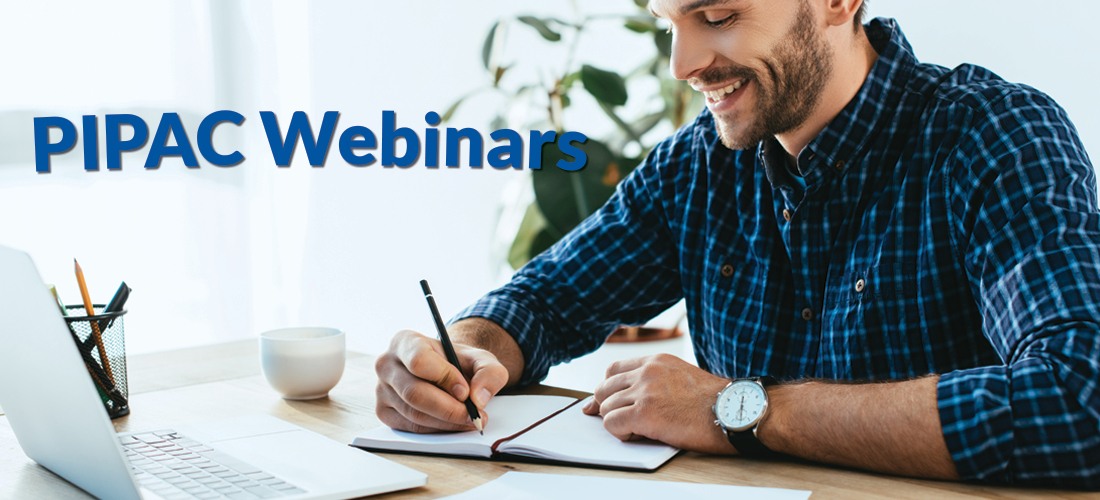 Live From PIPAC



Every other Friday at 9AM



Join us as we discuss and equip you with health insurance tips and news. We will provide you with the most up-to-date information, whether it's from our life department or health department (individual or group).


---
UHC Level Funded Group



April 19th at 10am



PIPAC is following up on our Spring Workshop topic, UHC Level Funded Group, with a webinar. We will dive deep into the quoting process along with the sold group process. Examine the steps needed to quote a group on the updated platform and discuss how to handle sold groups. .


---
Cincinnati Accelerated Underwriting

April 26th at 10am


PIPAC's Accelerated Underwriting Webinar will provide useful back-office training. We'll show you how to make applications faster and easier, and get paid sooner! With a full demo of the actual site that you will be working with, you're going to want you and all your staff in on this one. It will be very helpful for the person who enters applications or does paperwork. The webinar will focus on term and return of premium clients.



---
Delta Dental Product Overview



April 27th at 9am



Delta Dental offers Individual and Group dental plans at affordable rates. This product is an excellent add on to Medicare or under 65 ACA sales. Delta Dental is also a heavily utilized employee benet for small, midsize and large employers.


---
Allstate Benefits Group Webinar



May 24th at 10am



Join Sid Clark from Allstate Benefits formerly known as National General as she talks about their group product.

• Group Health Portfolio (networks/plans/program flexibility)
• Cost Containment Tools
• Process in quoting/prescreening/enrolling



---